How to Prepare for a SmithWerks Carpet & Upholstery Care Visit!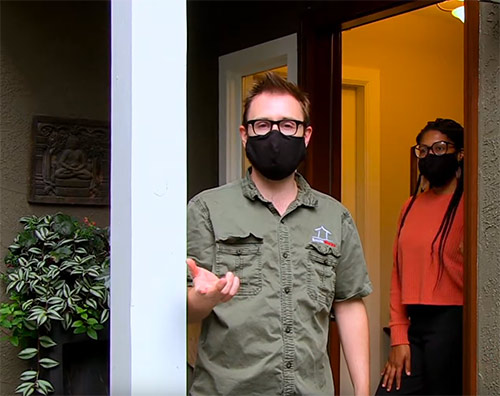 We are living in different times. At SmithWerks, the health and safety of our staff and of you, our client, is our top priority. With that in mind, if you are not feeling well the day of your appointment or are currently self isolating, please let us know in advance and we will gladly reschedule your appointment.
Again, in the interest of everyone's safety, we will not physically be handling cheques or cash at this time. When your service is complete payment can be made by VISA, Mastercard or e-transfer and your receipt will be emailed to you. We encourage you to review our Covid19 safety plan.
Before we arrive we ask that all areas needing to be cleaned are clear of personal items. It's also important that the areas are vacuumed just to collect any loose debris or hair. Why is that important? Well, animal hair, for example, actually has an electrostatic property that causes it to cling to wet fibre. We can assess moving smaller items, but there are size and weight policies prohibiting us from moving larger items in your home such as beds, dressers or entertainment units.
When it comes to carpet cleaning be sure to let anyone who may enter the room know that the carpets will be damp for a few hours after the cleaning is complete and can be a slip hazard. They will also get your feet wet. If you have fitted wool carpet that requires cleaning it's important to understand that issues can arise during the process. These include potential changes in colour, seam separation as well as shrinkage due to de-lamination. Of course, we will do everything possible to avoid any of these issues, but we cannot guarantee they won't happen. And we cannot take any responsibility for issues arising from the cleaning of fitted wool carpets .
Not every home we visit has a driveway for us to pull into. If you live somewhere with tricky parking or visitor parking please inform us in advance to help with our smooth arrival and departure. If you need to make any changes to your appointment we appreciate at least 48 hours notice. This allows us to have enough time to contact other customers in time. If so please call us at 604-924-0518.
Customer service is number one at SmithWerks. We look forward to hearing from you! Get a quote or call to schedule an appointment (604-924-0518).
Take care and stay safe,
The SmithWerks team